Terms of Use
If you use this web site in any way, you agree to hold harmless Cedar Ridge Quarter Horses, Cedar Ridge Farms, Toni Perdew, or anyone associated with Cedar Ridge. We are not responsible for accidents, damage from buying/selling/medical/care decisions, or any other financial or emotional damage.

Under Iowa Law (and almost all states' laws), a domesticated animal professional is not liable for damages suffered by, an injury to, or the death of a participant resulting from the inherent risks of domesticated animal activities, pursuant to Iowa Code Chapter 673. You are assuming the inherent risks of participating in this domesticated animal activity when you interact with, buy or ride any horse in the state of Iowa.

Visitors to our property enter the property at their own risk. Interacting with animals (above) can lead to accidents and injury. We do not have groomed sidewalks, and there are steps leading to our home. You enter our property at your own risk!

We try very hard to be honest and critical of our horses. We will try to point out areas for improvement on horses for sale as well as strengths. Please look at all available photos and request a video if you are unsure of a horse's quality. It is very difficult to see all of the faults on your own horses, but we really try so you will not be disappointed in a horse purchased from us! We'd rather scare you away than have you be disappointed down the road. For that reason, we post multiple photos and will take new photos and video clips for serious inquirers. However, everyone has their own opinion. You are responsible for viewing a horse in person, via photos, or video to the extent that you are comfortable buying it. If the horse arrives and you are disappointed, we will not be held accountable for your lack of research.

We prefer signed Sales/Purchase Agreements (see the Sample Sales Contract as an example). However, all sales will follow basic guidelines such as those in our Sales Procedures and Payments page, even if a contract is not signed. A properly-endorsed contract overrides our generic sales guidelines. If you are interested in a veterinary prepurchase exam, we will gladly do so at your expense. Read more here: Prepurchase Exams

Some of our pedigree information was provided by American Quarter Horse Association from its Official Records. All rights reserved. Join AQHA and receive 2 free pedigree searches each month! Pedigree research also via www.allbreedpedigree.com. We are not professional pedigree researchers, and are not responsible for incorrect pedigree research obtained from these sites and other sources. The information provided is "as is" with all faults and without warranty of any kind, expressed or implied. In no event shall Cedar Ridge Quarter Horses/Todd or Toni Perdew be liable for any incidental or consequential damages, lost profits, or any indirect damages caused by the information presented.

For Inquiries About YOUR Horse or Foal's Color, Click Here NOTE: Because of the high number of requests for assistance, I am now charging $3 for this service to reduce the volume of requests.

Many of our horses have a price somewhere....even if not advertised for sale, so if you see something elsewhere on our site that you like that isn't listed for sale here, feel free to make an offer we can't refuse! We will probably say "no" if the horse is not listed as being for sale, but have been convinced in the past from time to time.

This web site was designed by CR Equine Sites/Toni Perdew. Graphics used in the site's design are from original photos taken directly by Toni Perdew. ALL RIGHTS TO THE DESIGN OF THIS SITE ARE RESERVED BY TONI PERDEW.

Our photographs are all created as original work, were donated, or else are from free image sites. If you know of a graphic/photo on one of our sites that you feel is in violation of copyright laws, please e-mail us or call us, and we will happily replace it after ensuring it is restricted.
This page last updated 04/02/10
If you notice this date being 2 years or older, please let us know that we need to check out this page!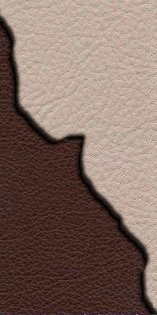 Home Horses For Sale Stallions Mares Foals Contact Us

Toni Perdew Bedford, Iowa
info@grullablue.com
712-370-0851 cell, before 9 p.m. CST (NO telemarketer calls)

PLEASE do not call us on the phone with color inquiries for your own horses.
See link to the Color Pages if you have a question about your own horse or foal's color.
Web design by CR Equine Sites.
All rights reserved. Graphics are watermarked for copyright protection.

Terms of Use