Veterinarians
Pre-purchase exams are a good idea, but we don't require them. We will make sure our horses have Coggins and Health Papers (at our expense) prior to shipping as long as we have 2 weeks of advance warning in order to get those back prior to shipping.
But most people recommend that buyers have a vet check their horse before they buy it. It isn't foolproof, but can be helpful. Pre-purchase exams are at the buyers' expense.
Below is a list of fairly local veterinarians that you can call if you would like to have a pre-purchase exam done. If you call and discuss the exam and billing arrangements with the vet, just let us know and we'll then call and schedule the appointment. Most vets in our area only charge about $50 (2010) for a trip charge to visit our farm, and then would charge for the exam (which would vary, depending upon what you request that they do). Be sure to tell them that we live 3 miles south of Bedford so they can inform you if we are in their service area.
We want you to feel assured that the vet is working for YOUR best interests, and not ours. That is why we suggest that you call the vet first to discuss your needs, before we make contact with them to set the appointment. You can discuss anything special that you'd like for the vet to examine in addition to learning what their typical exam includes.
The *'s indicate vets we routinely use. You can use them, as we trust them, or you can use an impartial vet who we do not use (the ones with no asterisks). There are advantages both ways, so we wanted to be sure you knew which vets were ours in order to make your choice.
Clearfield/Lenox:
*Tri County Vet Clinic, 641-336-2828, or
641-333-4433 (2 locations, 2 different vets)
(we use Dr. Hensley for most our our horse care)
Maryville, MO:
*Nodaway Vet Clinic, 660-582-2300 (we use Nodaway Vet Clinic for more unique emergencies, as they have equine surgery and boarding)
Maryville, MO:
*Francis Veterinary Clinic, 660-582-3741*(we use Dr. Francis mostly for chiropractic)
Bedford, IA:
*Bedford Veterinary Clinic* (Dr. Cummings is our "canine" vet, but he is a horseman and sometimes does our coggins/health papers.)

Corning, IA:

Gravel Road Equine This is a new equine-only clinic, established in 2010, that we discovered in 2011. We may establish a relationship with this clinic, as they specialize in equine needs. www.gravelroadequine.com
Clarinda:

Twin Oaks Vet Clinic, 712-542-5631

Pickering, MO:
Myers Vet Clinic, (660) 927-3411
Corning:
Adams County Vet Services, 641-322-3333
Shenandoah:
Shenandoah Animal Hospital, 712-246-1520
Grant City, MO:
Hilltop Veterinary Clinic, 660-564-3445
Mt Ayr:
Mt Ayr Vet Clinic, 641-464-2202
This page last updated 03/30/11
If you notice this date being 2 years or older, please let us know that we need to check out this page!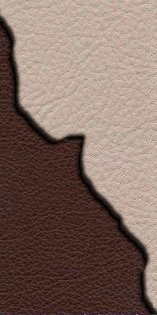 Home Horses For Sale Stallions Mares Foals Blog Color Genetics Riding Horses Site Map Contact Us

Toni Perdew Bedford, Iowa
info@grullablue.com
712-370-0851 cell, before 9 p.m. CST (NO telemarketer calls)

PLEASE do not call us on the phone with color inquiries for your own horses.
See link to the Color Pages if you have a question about your own horse or foal's color.
Web design by CR Equine Sites.
All rights reserved. Graphics are watermarked for copyright protection.

Terms of Use