How To Donate and Send Pictures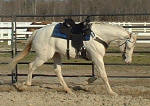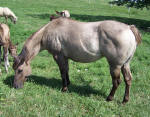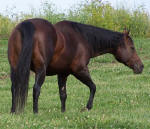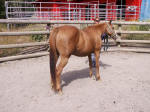 Thank you for filling out the form about your horse's unique color. I will evaluate your horse's photos after receiving your $3 donation.
Why do I charge $3 to give an opinion on horse or foal color?
It is strictly to reduce the number of requests I receive,
and is not an attempt to make money.
Donation Required
For years, I enjoyed seeing pictures of the beautiful and uniquely-colored horses people sent me through my color assistance form. However, I became literally swamped with color assistance requests, and my attempts to answer those cost me a great deal of time and money (because I work from home, so don't earn money when helping others).
In 2007, I had to shut the form down because I couldn't manage all the requests.
The idea to charge a nominal fee was in the hopes that fewer people would request assistance if it was not free.
It worked. :-)
By charging a little bit, I can still help those really wanting/needing help, and I won't feel like I'm cheating my family of time and money by assisting people I don't even know, and without some repayment. :-)
If you don't have a PayPal account, click the link on the left side of the PayPal page that pops up where it says, "Don't have a PayPal account? Click here to continue. You do not have to have a PayPal account to use PayPal.
Click the button to donate
$3 for assistance in determining
your horse/foal's color.
Use link at left of PayPal page if you do not have an account.
I'd say that 95% of the time (or higher), I can pretty clearly see the color of the foals/horses people send pictures to me of. I offer no guarantees, but will say that I'm not often wrong. One of the benefits of helping so many people has been a good eye for color. :-)

Show or Send Photos
In order to help you, I will most likely need to see a photo or more than one photo. If you do not have a web site or have not uploaded the photos to a photo sharing site, you can send them to me via e-mail.
Please resize your photos. Most digital cameras take huge photos, and they clog up our e-mail server. Resize photos so they are 6" wide or so. If you don't know how to do this on your computer, please go to www.resize2mail.com and resize each of your photos to save on your computer in smaller sizes. This site offers a wizard, and 720 pixels is a good width for photos resized there.
If you have the requested views, please send them via e-mail to info@grullablue.com. If you have other valuable views, send what you can.
Front view (including face)
Side view
Rear view
Dorsal stripe/top view
Front legs: for dun-factored horses, a photo of the back of the knee and just above it. For possible roan horses, a photo of the knee and just above the knee from the front are helpful.
Back of the ear: for possible dun-factored horses, the back of the ear can be helpful in determining if dorsal striping is due to temporary countershading or dun factor.
Click here to send your photos to info@grullablue.com
In the text of your message, just mention that you just filled out the color request form and are now sending photos.
Your inquiry will be answered as soon as possible. :-)
Thanks,
Toni
PS Please also visit our Foal Coat Color Page to see if your foal matches a known example.