Before You Spend $3...
Please read the following before you fill in the form. These bits of knowledge can solve many questions, and may save you $3. I truly want to be your "last resort" for help...

A foal can not be grullo or dun if one of the parents did not carry the dun factor gene. So for example, a foal from a bay mare and a black stallion can not be a grullo.

A foal can not be roan if one of the parents did not carry the roan gene. So for example, a foal from a bay mare and a black stallion can not be a blue roan.

Buckskin and black foals often look grullo at birth. I can tell you my opinion on your foal's color. Please be objective. :-)
We have had many grullo foals, and can "usually" spot grullos and look-alikes if given good photos.

If you think your horse is grullo, try taking the short quiz here (opens in a new window).

If you think your horse is blue roan, try taking the short quiz here (opens in a new window).


FREE FREE FREE! :-) If you have a Facebook account, search for groups that have "equine" and "color" in their titles. Although some people may answer that don't know much about genetics, there is usually a good population of people on those groups that will give you the correct answers. Understand that there is sometimes "drama" on those group walls, as people disagree with each other. But hey...it's free, after all! ;-)
Here are a couple of Facebook color groups, but definitely search for others, especially if you know a specific gene that may be in question:

Equine Coat Color Genetics group: https://www.facebook.com/pages/Equine-coat-color-genetics/110278442328466?fref=ts

Champagne, Silver, and other Rare Horse Colors: https://www.facebook.com/groups/39527561921/

Horses of Unique Color: https://www.facebook.com/groups/730409560399592/

There are many other color groups on Facebook that may help you for free.
Special requests/notes:

Please check this page (opens in a new window) before requesting help. Possibly, one of these foal photos will help you determine your foal's color.

I will need to look at photos to help you. Please don't call on the phone and request a call back. Photos via e-mail are usually essential anyway, so e-mail or use of this form is the best method for us to communicate anyway. And, we get too many requests for me to return every phone call.

My replies might be lengthy or very brief, depending upon how easy it is to tell the color. :-)
Genetic Testing: Note that genetic testing is the best way to be sure of some colors. We can evaluate colors on a horse's pedigree and photos, but some horses are tricky and genetic testing (especially for Agouti) are often the only way to be sure. Tests usually run $25 to $50 each.
Coat Color Calculator: If you are wondering what color your upcoming foal might be, you can visit http://www.horsetesting.com/CCalculator1.asp and input genetics you know about the sire and dam, and it will give you percentages. Even if you don't know some of the genetics the sire and dam have, it's kind of fun to do.


Equine Color and Genetic Testing Labs
There are many laboratories in the US and around the world that do horse color testing, disease testing, etc. When you choose a lab, make sure it is a reputable one! There are several university-related labs, which I recommend, and many private labs (some of which can NOT be recommended!). Here are a few I'm familiar with:
University Laboratories:
Private Laboratories:
Animal Genetics, Inc. http://www.horsetesting.com/Equine.asp

Pet DNA of Arizona: http://www.petdnaservicesaz.com/Equine.html ONLY tests for Brown in horses (1/2010)

PROCEED WITH CAUTION IF YOU CHOOSE TO USE THIS LAB, BELOW, in my opinion:
DNA Diagnostics (aka Shelterwood Labs, and also affiliated somehow with Catgenes.Org) http://www.dnadiagnostics.com/ DNA Diagnostics/Shelterwood Labs offers a test for multiple characteristics at one price. I had seen a fair bit of chatter online about how they cash the checks and don't give the results of the test. So, I tested them by paying for three horse tests. Guess what...they sent back two of my horses' test results and after 4 1/2 months, the third was still missing in action! Repeated phone calls and e-mails were ignored by the lab. Finally, five months after the test, someone gave me the results for the third horse.
If you choose to use this lab, my opinion is to only send them as much money as you are willing to lose, in case you don't receive your results. Update: A friend just called that used this lab and she still hasn't received her results after many months of waiting, phone calls, and e-mails. 3/2010. I know of another horse that tested homozygous for black that is not homozygous, as he has produced sorrel and palomino foals. In both cases, Shelterwood does not return their repeated phone calls.

If Those Tips Didn't Solve Your Dilemma...
Click here to Return to the Form (if it is not still open in another window) and I'll see if I can help!
This page last updated 06/03/15
If you notice this date being 2 years or older, please let us know that we need to check out this page!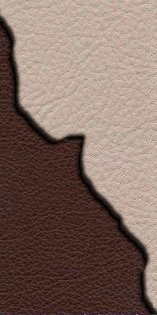 Home Horses For Sale Stallions Mares Foals Blog Color Genetics Riding Horses Site Map Contact Us

Toni Perdew Bedford, Iowa
info@grullablue.com
712-370-0851 cell, before 9 p.m. CST (NO telemarketer calls)

PLEASE do not call us on the phone with color inquiries for your own horses.
See link to the Color Pages if you have a question about your own horse or foal's color.
Web design by CR Equine Sites.
All rights reserved. Graphics are watermarked for copyright protection.

Terms of Use