Did You Guess Correctly?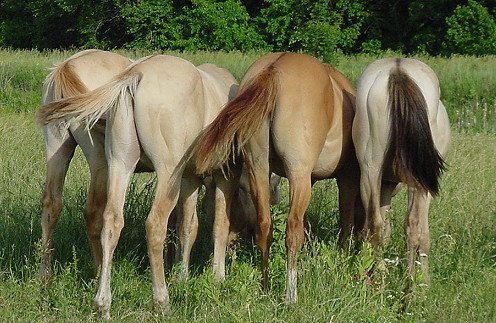 The three foals on the left are all dun-factored foals (red dun or dunalino or champagne plus dun factor).
The colt on the right, with the black tail, is an amber champagne with a dark countershading stripe!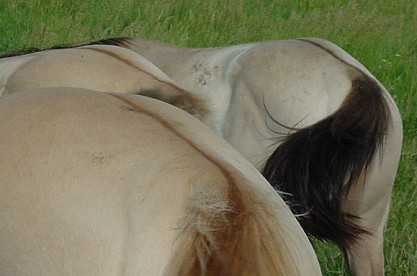 Another view. Again, the dark-tailed colt on the right is NOT a dun-factored horse.
If you look closely, you'll see that the colt with the dark tail has a uniformly-colored tail without a stripe extending down into the tail. This is one hint that his stripe is not due to dun factor. Most dun-factored horses will have a stripe that goes down into the tail, with lighter sides on the tail (especially toward the top).
Thanks to Cherie at Hidden Rock Ranch for the photo!