Possible Brown + Roan
These horses are suspected of being brown + roan, instead of bay + roan. They have not been tested to learn whether their Agouti status is Aa or Ata (they all have one recessive Agouti, a).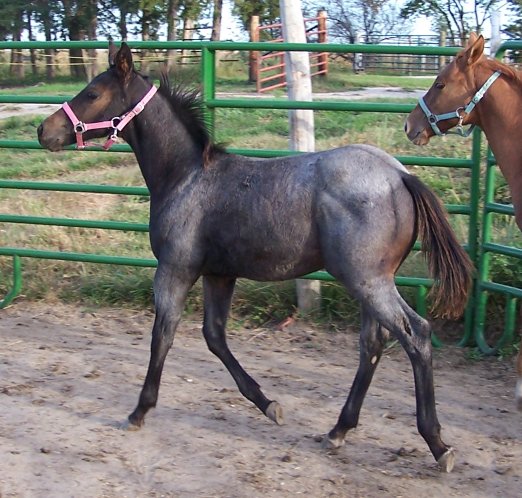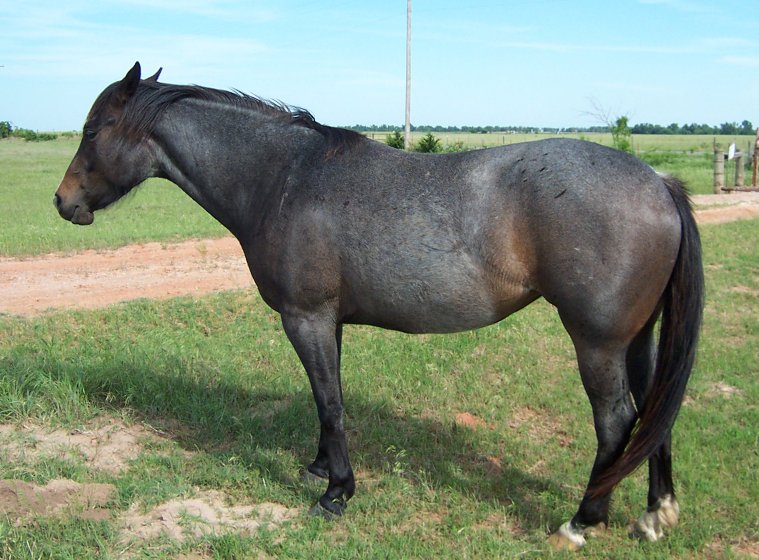 Foal Color
The photos below go in reverse order: Weanling age at top, and as you scroll down, he is younger in the photos.



July, a couple months old (above)
The above foal's dam: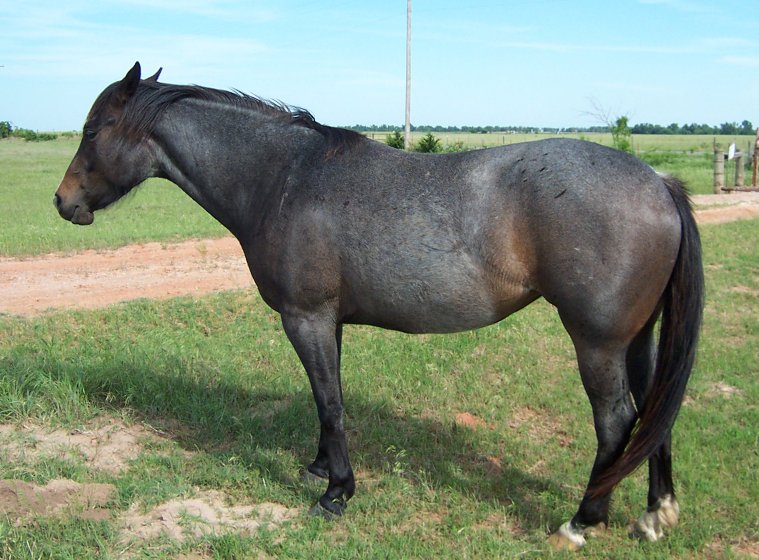 The mare above is also an example of a roan with a blue body, but she is NOT genetically a blue roan.
She is either a brown + roan or a bay + roan.
A Rare Example of a Brown + Roan
That Looks Like A Blue Roan
(below)
The horse below has been genetically tested to be Aa. His A is probably At (brown).
It is extremely rare for a brown or brown roan to LOOK like a black or a blue roan. If I didn't know better, I'd say this horse's DNA test was incorrect. But he also threw a brown foal from a black mare, which was how the owner discovered that a DNA color test was needed. What this means is that he will have less true blue roan foals, as some of his black-legged roan foals will be brown roan instead of blue roan.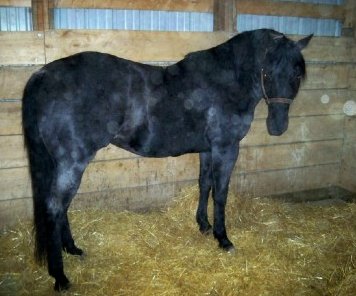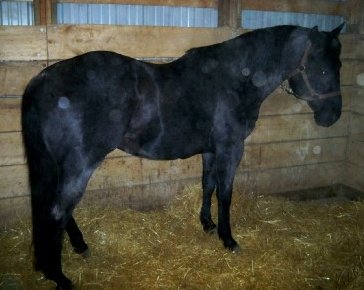 This page last updated 05/11/10
If you notice this date being 2 years or older, please let us know that we need to check out this page!